Science
Switched On Science, is used throughout Key Stage One and Two to support the teaching of Science at St Joseph's.
The development of both the knowledge and skills focus of the curriculum is important to the staff where we endeavour to provide as many investigative experiences as possible.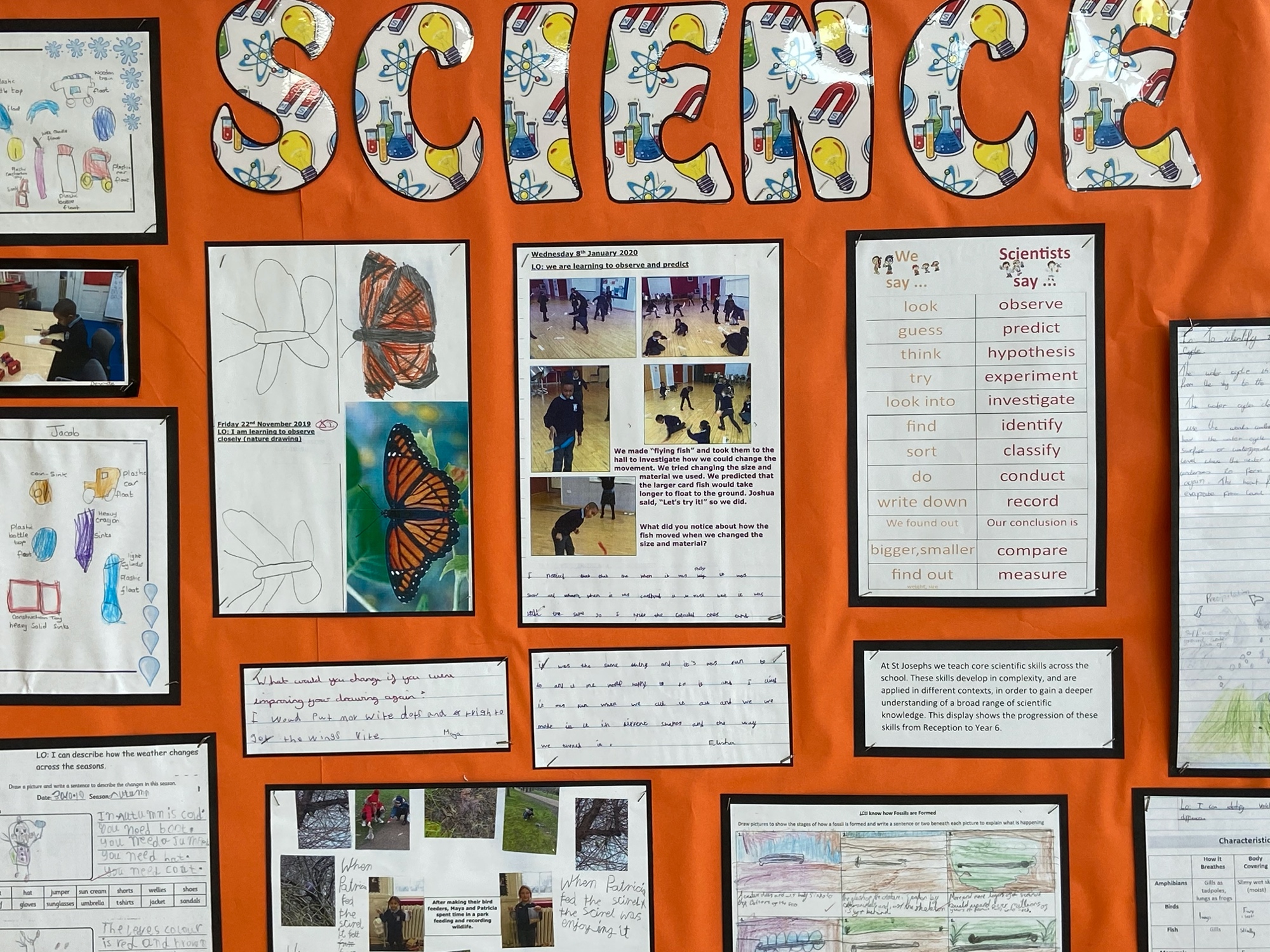 Please see our Science Progression and our Vocabulary Progression Documents below.